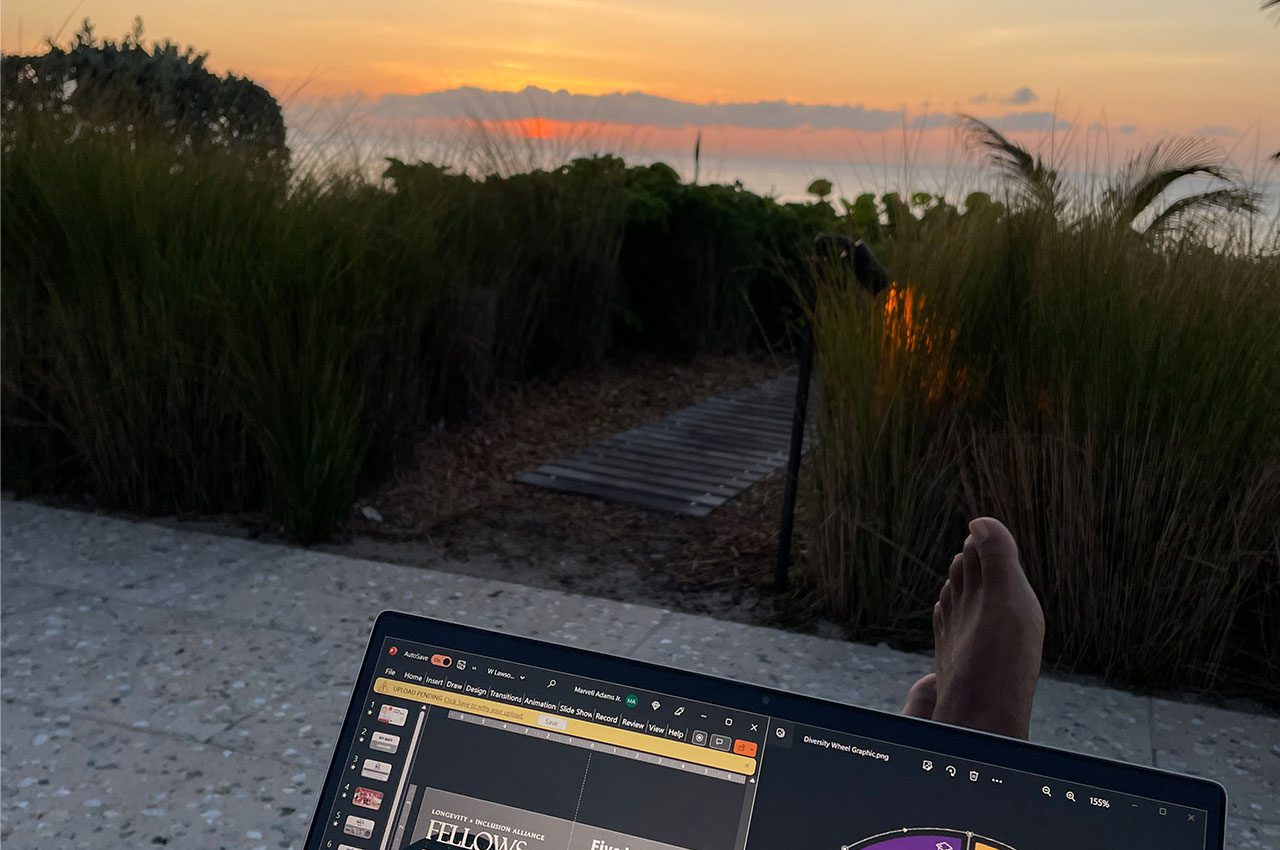 With Good People in Florida
I spent a couple of days in West Palm, FL, for a networking retreat curated by Kane Marschall of Good People LR. It was my first time attending one of Kane's retreats, and although I've done a couple of these types of gatherings before, this one was unique in several ways, I did not expect.
First, it was a gathering of individuals from different slices of aging services and related businesses that centered around authentic conversations, minimizing the business transactional aspect and elevating the human engagement aspect. In other words, I was not expecting to have earnest conversations about struggles and triumphs in human life.
I did not expect to understand the complexities of unaccompanied children seeking refuge in the US and to hear it from the doctor that directs a great deal of the work carried out by the US Office of Refugee Resettlement.
I did not expect to offer guidance to three early-stage start-up companies focused on improving engagement, inclusion, transparency, accessibility, and much more…all through the lens of older adults.
I did NOT expect to meet Iron Man! h/t Dennis Gradillas at HumanGood 😋
One thing I DID expect was to lead a conversation about creating equity in aging and the critical role of the C-suite, board member term limits, grassroots staff engagement, and ceding power. But I most certainly DID NOT expect to lead this intimate conversation on inclusion and belonging on the same day that Florida would end funding of DEI programs in state colleges and universities. (Did I mention I was in Florida at the time?)
In less than 18 years from today, the US will experience a nearly 50% increase in persons age 65 and over. Over half of that growth will come from Black, Indigenous, and People of Color. When you add in estimates of older adults identifying as part of the LGBTQIA+ community, you quickly realize that demographics are shifting in leaps and bounds, and our system of older adult supports and services is not prepared, informed, or engaged enough to navigate the needs and wants of the nearly 40 million older adults unapologetically bringing their diverse identities and lived experiences into a space that has largely catered to affluent, white consumers.
But I must admit – having spent two days discussing how to better prepare for uncertainty, how to be informed AND transparent, and being given the space to engage fully with others committed to this work – I am more optimistic about our ability to systemically navigate these changes and create equity in aging in ways previously unexplored.
And in the midst of meeting some amazing individuals, I had my own unexpected turn of events.
As I got ready to begin my session, I received word from Chrissy at C2 Brands that the site for our soon-to-launch Longevity + Inclusion Alliance Fellows Program was LIVE! The next phase in my company's growth is intentionally action-oriented to support and guide individuals on a journey of inclusion and equity in aging. And it was no coincidence that I met many individuals at the Spring Good People Retreat looking to turn intent into action.
So, if you ask me how I feel after two days of discussing the very human challenges that pervade the longevity economy…I immediately harken back to a retreat I attended nearly a decade ago. It was led by someone that is now a close friend and an absolute staff engagement rockstar, Christopher Ridenhour. He posed to our group the reframing of a simple greeting in the hallway or at the proverbial water cooler.
Christopher: What if the next time you are asked, "How ya doin'?" instead of saying "I'm here" or some routinized colloquialism, your response is a heartfelt: I'M READY!
Well, as I return to Baltimore and prepare for the next leg of my equity in aging series (I'm looking at you LinkedSenior and LeadingAge Massachusetts), I'm taking the opportunity in this post to answer the often-rhetorical question of "How are you?" with a confident reply of…I'M READY!