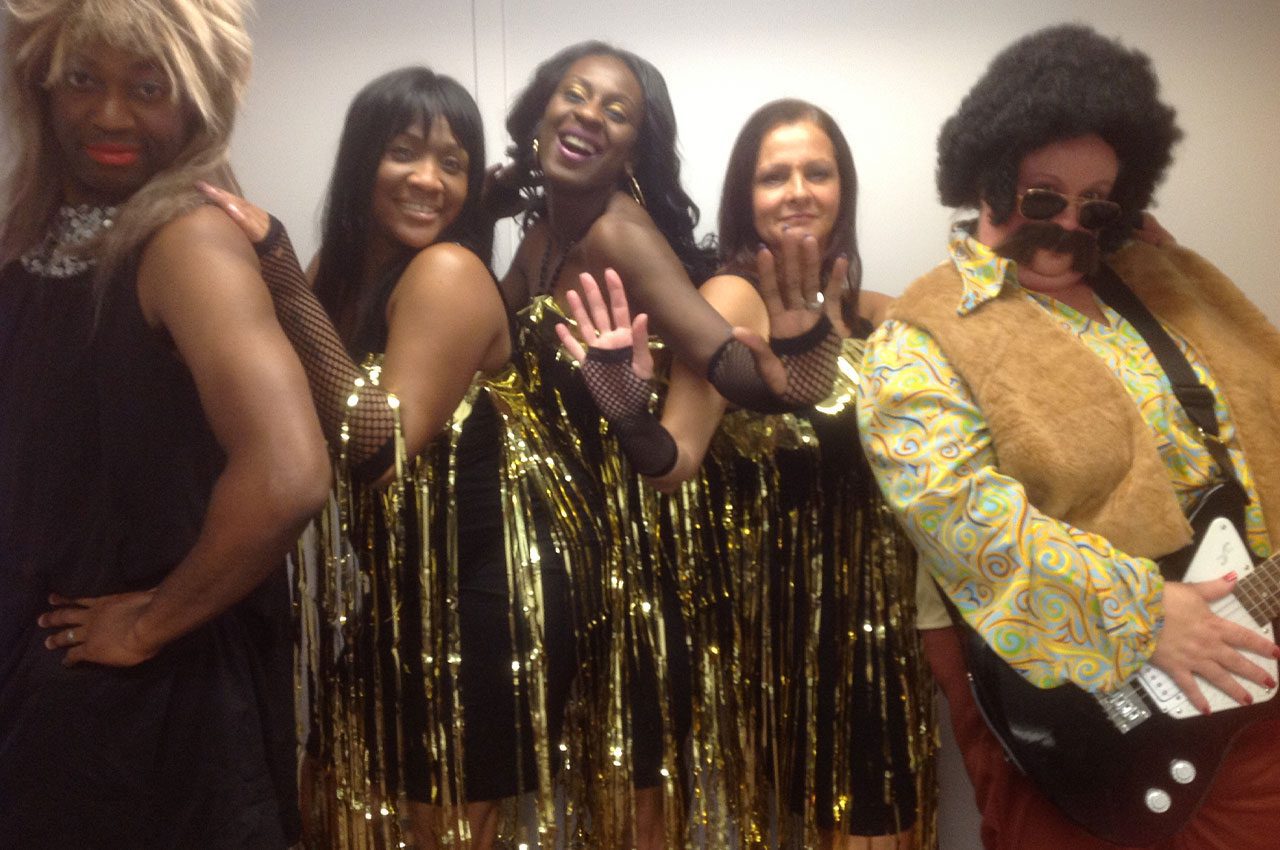 Drag of a Queen
I've dressed in drag.  Several times.  By no means am I a drag queen, but I'm proud to have the clout of exclusively dressing as a Queen…Tina Turner.  I am a huge Tina Turner fan.  I have nearly every album she made (yes, the CDs are in storage somewhere), and I've seen her perform live on more than one occasion.  The news of her passing catalyzed a lot of memories and emotions.
I remember as a kid lying on the living room floor watching Tina perform "What's Love Got To Do With It" during the Grammys in 1985.  She would win three Grammys that evening, including Record of the Year. My mother, as I recall, even noticed how mesmerized I was by the performance. She poked a little fun, but I immediately dismissed it into the background noise.
So, to be clear…I love me some Tina Turner!  One other little-known fact about me:  I was a show choir chorus kid…well, high schooler.  I spent a lot of my high school years singing and dancing as a part of the Eagle Impressions.  The "varsity" chorus of Airport High School in West Columbia, South Carolina.  Each year there was a big spring performance that included all the chorus groups within the school.  I pitched a program idea to Ms. McGowan, school choral director, that had been dancing around in my head for years.  Tina Turner would "host" the performances of the chorus groups while playing mentor to an aspiring performer.  She said yes!
I realized early on as a kid that performing was a way to escape the present, especially when physically escaping just wasn't a reality.  So, with the buy-in of our choral director, I enlisted some friends to help me get an outfit together.  The shoes were the hardest part!  Then came the wig.  I borrowed my aunt's wig, and my mom styled it.  The show was phenomenal!  And afterwards I recall gaining comfortable on stage and off that I didn't feel before.
I'd go on to perform as Tina in college at a couple house parties and even during a talent show while CEO at Collington, a CCRC in the Washington, DC area.  To say the staff, board, and residents were quite shocked would be a gross understatement.  It was a surprise performance of Proud Mary with four team members from all different departments that I'd sworn to secrecy during the numerous rehearsals we did leading up to the big show.  Yes…there was choreography!
Perhaps if RuPaul's Drag Show had been around back then, I would have had a shot at a very different career path.  Some might say it's never too late!  But as fun and engaging as my performances were, in present day, there is a reality growing in many states that make such performances dangerous to stage.  It's the strangest of full circles.  Performing in drag gave me a voice I didn't know I needed but in just the past year the voice of so many historically marginalized groups has been threatened. The safety to be oneself is vanishing for many identities. Whether it's seeking to learn about our country's true and full history or to perform at a Drag Brunch, just fully existing and desire to be seen authentically is being attacked.
Ironically, Tina moved to Europe after becoming a global phenomenon, in part, because the country that birthed her career was also a country that did not see her the way the rest of the world did…fully. And so, she found safety in being her full self by living half her life abroad.