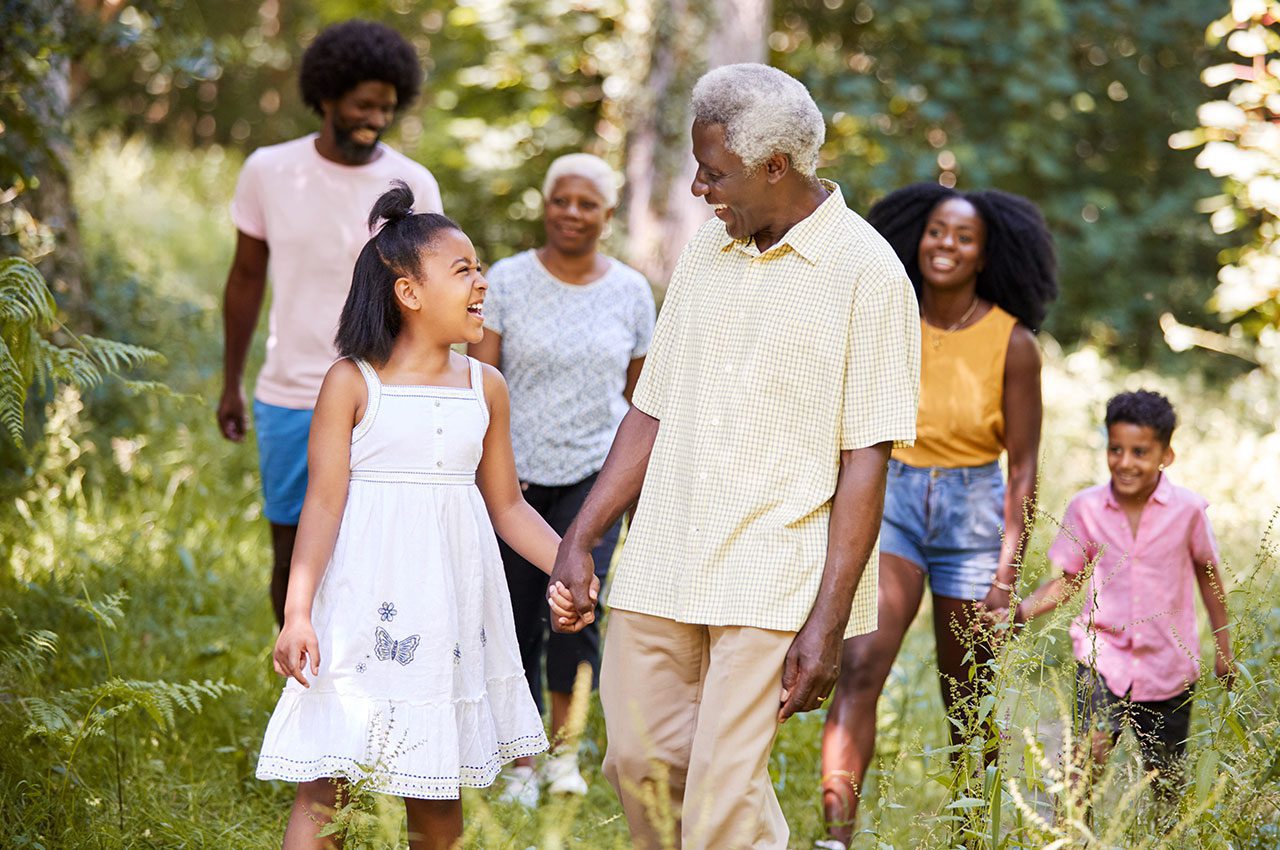 Creating & Executing an Inclusion Strategy
A large continuing care retirement community located in the greater Washington, DC area was struggling with years of deferred maintenance, critically low occupancy, and a potential default on its debt.  The community was started and supported by a faith tradition with deep roots in the area and had been in operation for over two decades.  The organization recently completed a new affiliation with a national not-for-profit senior living provider that was attracted to the unique racial diversity of the resident population as well as a racially diverse management team and staff.
In order to successfully increase occupancy and complete a "turnaround," the organization set an aggressive goal of targeting two additional markets not previously sought.  The first, a national market brought forth with the new affiliation, and second, the immediate 10-mile radius around the community, an overwhelmingly minority-majority county with a Black, Indigenous, and People of Color (BIPOC) population of over 70%.  Although not representative of its surrounding community, the organization had made great strides in recent years after a newspaper article dubbed it a "white enclave" in a mostly Black community.  At the time of its new affiliation, occupancy was approximately 68%, but racial diversity had evolved to 10% non-White (drastically higher than other communities in the US).
The organization hired a consulting firm to conduct focus groups of community leaders, prospective and current residents, as well as staff and board members.  The objective was to understand how the organization was perceived by internal and external stakeholders and how to gain strength from a strategy of inclusion. 
Governance
The community's board of directors was highly diverse, with a governance committee that worked from a matrix that denoted transparently each board member's professional KSAs, race/ethnicity, gender, religion, relationship to the organization, age, and other specific areas of focus based on needs of the board each year.  Over the course of nearly a decade, the organization's board continued to increase its diversity through intently recruiting and being very open about its goals of diversity.
Leadership
The organization at the time of affiliation had a diverse leadership team with directors and officers identifying as foreign-born, women and men of color, LGBTQ+, and bilingual. But the team was still not representative of the surrounding community.  The team further evolved as some director positions turned over, and, in each case, a diverse slate of candidates was considered.  
Direct Care & Service Staff
The hands-on, day-to-day routine of the community, like many senior living communities in the greater Washington, DC area, was done by a mostly BIPOC staff.  Over 90% of direct care and service staff were BIPOC; 70% were women; 98% of health services staff were African and Caribbean born; numerous staff were of Muslim faith.  It could be argued that the direct care staff was not diverse, given that nearly all were BIPOC.  But the diversity of nationality was notable, with staff immigrating from Ghana, Nigeria, Jamaica, India, and Trinidad & Tobago.  On average, 2/3 of new staff said they knew a current employee of the organization.  
Residents
Occupancy woes were long-standing for the community.  At the time of the new affiliation, there were over 100 vacant units in varied stages of disrepair.  The organization found numerous opportunities to be more inclusive in its marketing and admission criteria.  Dialogues were held that led to changes in admission criteria based on health conditions and/or disability.  This provided more accessibility to individuals with neurodiversity, ambulation limitations, and disabilities.  Residents with an adult child with a disability or health condition were welcomed as a family even if the adult child did not meet the minimum age requirements.   Targeted marketing efforts were made to reach LGBTQ+ people, BIPOC in the surrounding community, and other historically excluded groups.
Outcomes
Less than ten years post-affiliation, BIPOC residents increased from 10% to 16%; significant increases in open and out LGBTQ+ residents; a same-sex couple legally married during a community ceremony after marriage equality came to the state; the senior leadership team evolved into 100% women and BIPOC.  Occupancy for the organization made leaps and bounds as its inclusion strategy was executed with an eventual stabilization at 93%. 
Further Consideration 
The organization made great strides in its inclusion strategy, establishing a solid reputation as an inclusive and welcoming community.  What other facets of inclusion could have been considered?  What additional areas of diversity could be future focal points? What aspects of justice and equity could be a part of the organization's inclusion journey?
Considering your own organization, what are you willing to do in order to become more inclusive?  What impact will you decide to make?  When will you be ready to begin your journey?  What resources will you designate?
Company Profile
W Lawson is a company borne out of a lifelong commitment to serving older adults and all they love and care about.  Our mission is a simple but very powerful dedication: Create Community. Do Good.
Our goal is impact through inclusion.  As such, we focus on three critical components of the aging services field.
+ Strategic Consulting designed for aging services providers and business partners.
+ Community & Housing Development creating communities of inclusion and belonging for older adults, intergenerational families and caregivers.
+ Not-For-Profit Provider of housing, supports and services for older adults, intergenerational families and caregivers.
We commit ourselves to serving at the intersection of inclusion and longevity.  We do this through strategic consulting services for mission-driven organizations, developing and operating inclusive, supportive living environments for older adults and histrionically marginalized groups, and providing our expertise to boards and associations seeking to transform the model of aging.
This case summary is the intellectual property of W Lawson and Marvell Adams Jr. Duplication, sharing, redistribution, or other infringements are prohibited without express permission from the property owner. For more information on how to start your inclusion journey, contact Marvell Adams Jr.